Time to put your career on the map
Working at Quantum Gate is different. We offer an engaging, rewarding and fun environment for all of our people. And we support them with a host of benefits such as a private pension, healthcare, gym and more.
Our people do whatever it takes to foster talent, enthusiasm, confidence and team spirit that shines through to our customers. Most of us spend half of our time at work - so why settle for a company that doesn't bring out the best in you?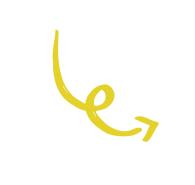 Why Quantum Gate?
We value our employees and provide them with a range of benefits to support healthy and enjoyable lifestyles, as well as a chance to give back to their local communities.
Health, wellbeing and community
We support our staff with benefits to improve their body and mind, as well as helping them give back to their communities. These include:
Free gym.
Private healthcare.
Cycle to Work scheme to make it easier for staff to obtain a bicycle and improve their health.
Free bar open on Fridays for socializing with colleagues.
Our Values
Quantum Gate is a progressive company working towards greater sustainability and inclusivity. We take corporate social responsibility seriously and employ people that share our values.
Have you got the skills we need?
Where do your talents reside - in business development, sales, service, support or administration? Exciting new opportunities are opening all the time at Quantum Gate.
If the right position for you isn't available right now, please still send us your details. Simply get in touch with a general enquiry marked for our HR team.